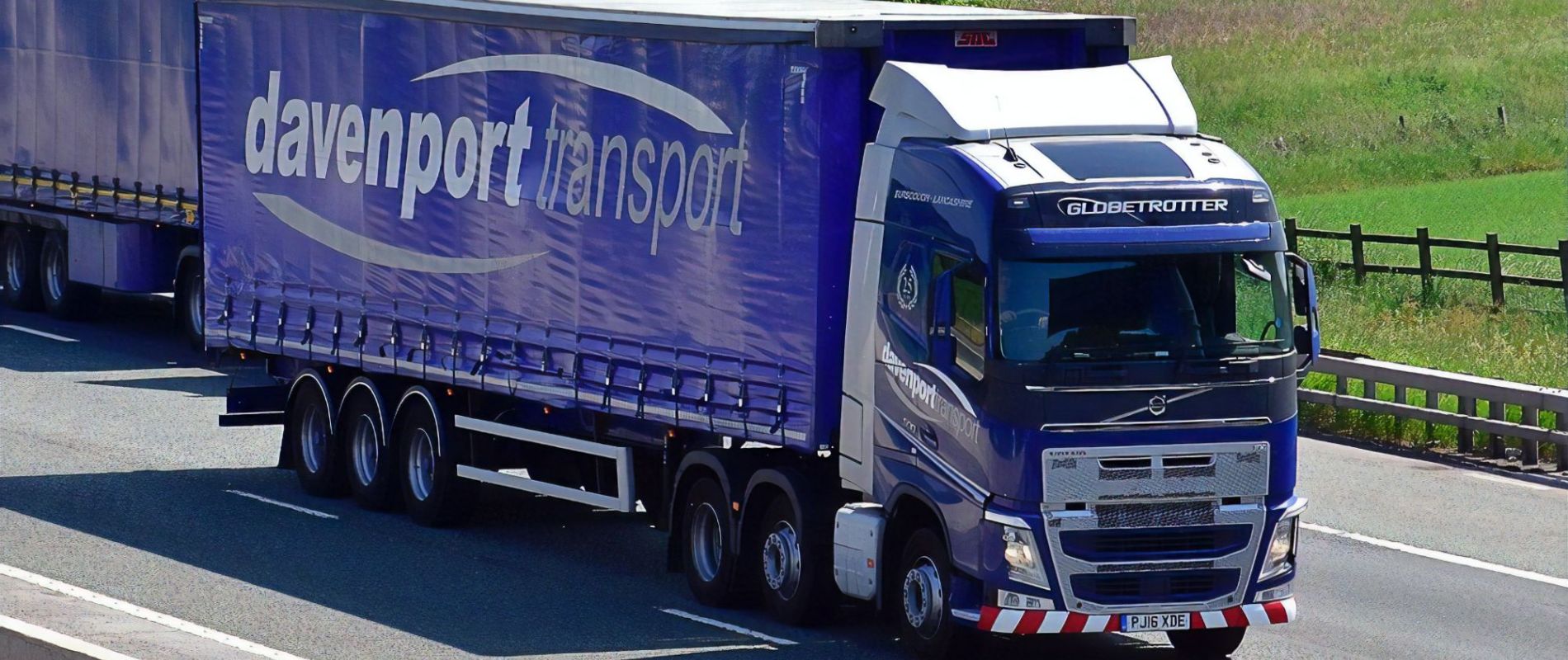 Putting Customers' First
There is a strong 'can do' culture within Davenport Transport. It drives us to find solutions and it makes meeting our customers' needs a priority. We also place great emphasis on maintaining quality equipment, delivering quality training and applying rigorous controls. Our loads typically range from foodstuffs to building materials, so a large measure of operational dexterity is also essential.
Our focus on customer needs and on operational efficiency has helped us to become one of the leading road haulage companies in the area. It has also enabled us to secure long term business relations with a broad spectrum of customers, ranging in all sizes.
Our Fleet and Our Drivers
We manage one of the most extensive fleets operating in the area. From 3.5 Tonne to 44 Tonne Wagons, our on-going investment in our vehicles and trailers means our fleet is modern, so we have an excellent reliability record. In order to ensure that every piece of equipment is fully serviced, safe and legally compliant, we ensure regular checks and servicing.
Trailers
We offer a comprehensive selection of different trailer types which allows us to supply the customer a most cost effective solution for their transport requirements.
Warehousing
The company offers a first class cross stocking warehousing/storage unit, comprising over 40,000 square feet of floor space of which 50% is chilled.